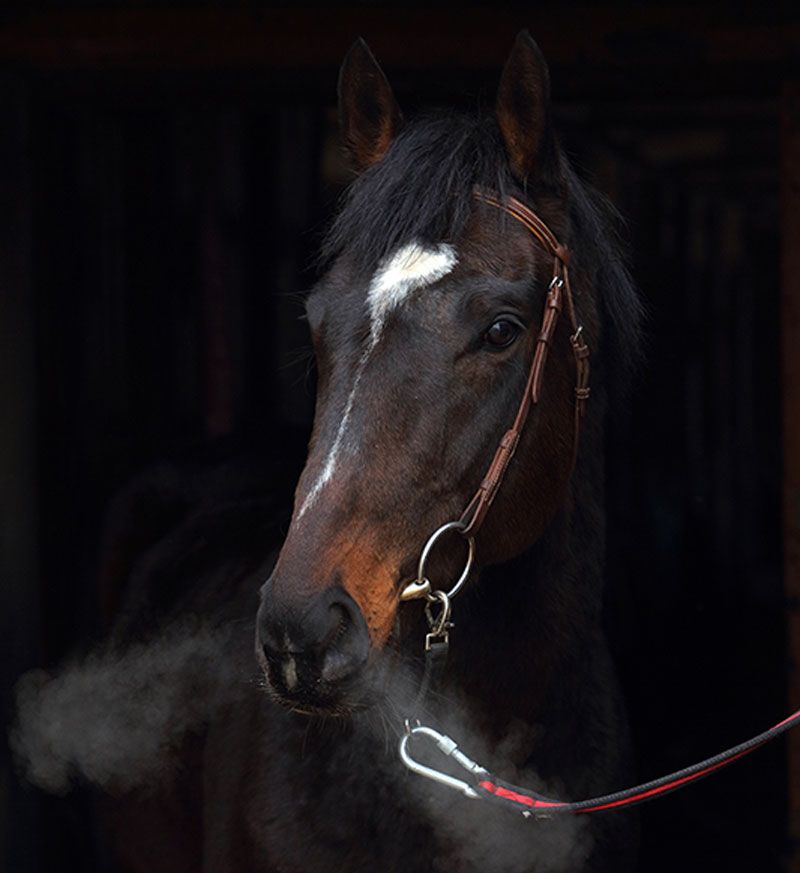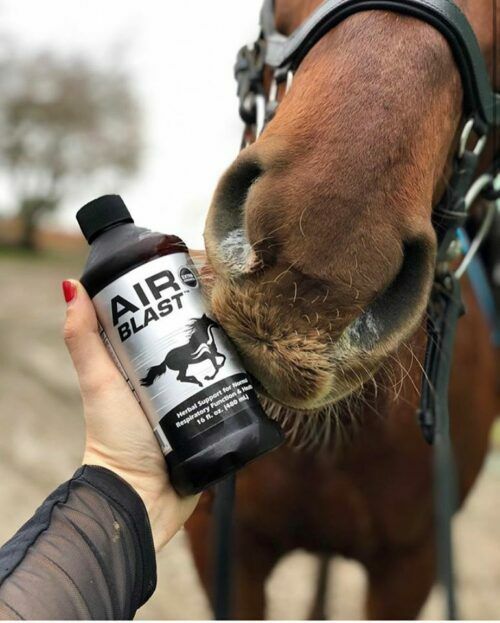 Supplements help solve breathing issues in horses.
Whether you have a race, show, or working horse, respiratory health is essential. High performance and fueling activity depend on it. During exercise or vigorous activity, it may become more difficult for a horse to breathe. This is because they can only breathe through their nose. Common signs of breathing issues in horses may include increased breathing rate during exercise, longer recovery times after exercise, and higher breathing rate when resting.
At Equiade, we developed Air Blast, a natural herbal supplement formulated to open the airways and provide more oxygen to the lungs. Our broncho dilator ingredients include methanol crystals and extracts from the following:
Mullein
Eucalyptus
Elecampane
Ginger
Nettle
Peppermint
As a bronchial dilator, Air Blast increases a horse's ability for oxygen intake. As such, it helps overall performance, stamina, and endurance because more oxygen can reach the muscles. Some additional benefits include improved lung function and health and reduced mucus buildup in the lungs.
When you rely on Air Blast for breathing issues in horses or any of our other supplement products, you can rest assured you are getting the best nutrition. We have tested each one for safety and efficacy. And because they are all-natural, they test negative for competition.
Horses that breathe better perform better.
During exercise, horses can experience twice the difficulty of moving air into the lungs. And the harder a horse works, the more oxygen it needs. That means more air must move in and out of the lungs. Supplements - like Air Blast - for respiratory support and breathing issues in horses can help your horse breathe easier and optimize their respiratory system function.
Learn more information about product benefits. The biggest bottle doesn't always mean it will give the best results.  Then order from our product line today.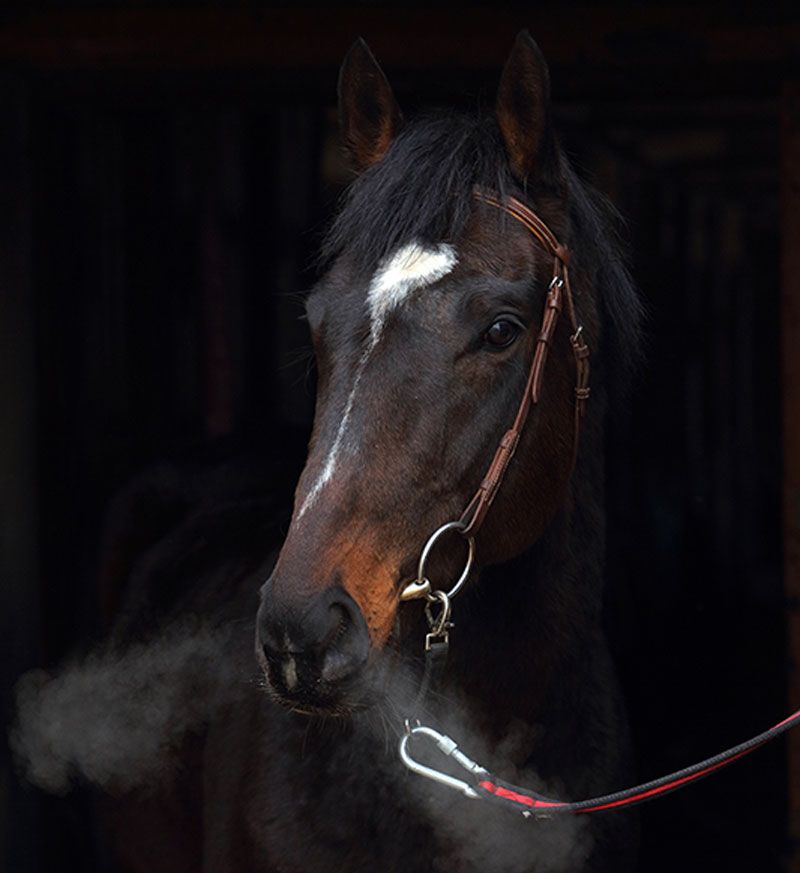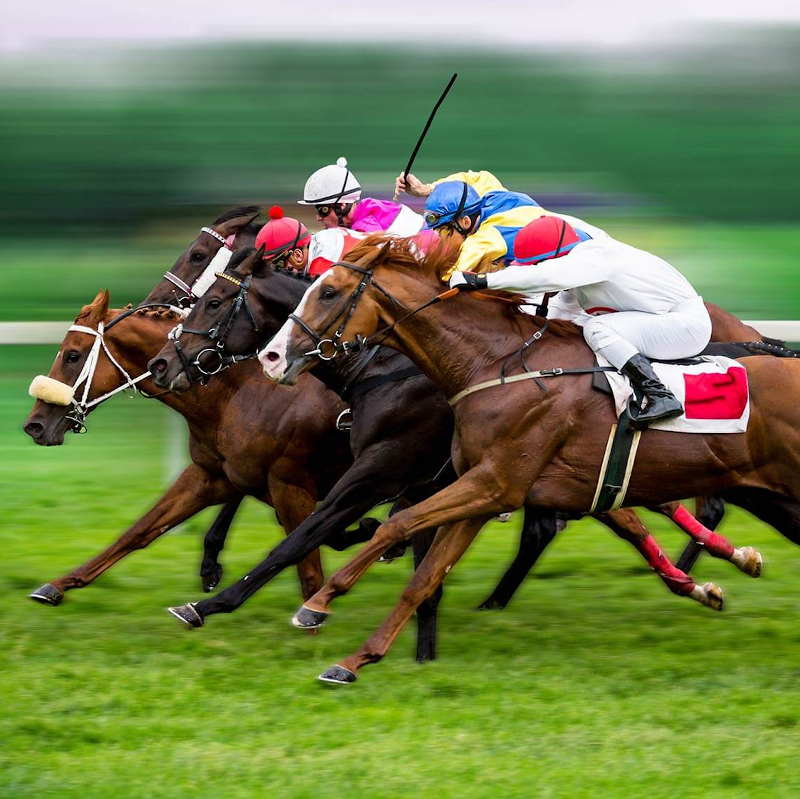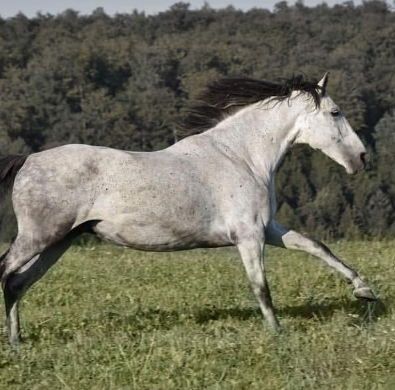 "I have a five-year-old Strawberry Roan Paint Quarter Horse. He has very bad allergies and when he runs you can hear him breathe like he's gasping for air. I started him on the
Airblast two weeks ago, and he ran like a totally different horse with no hard breathing." T.C.